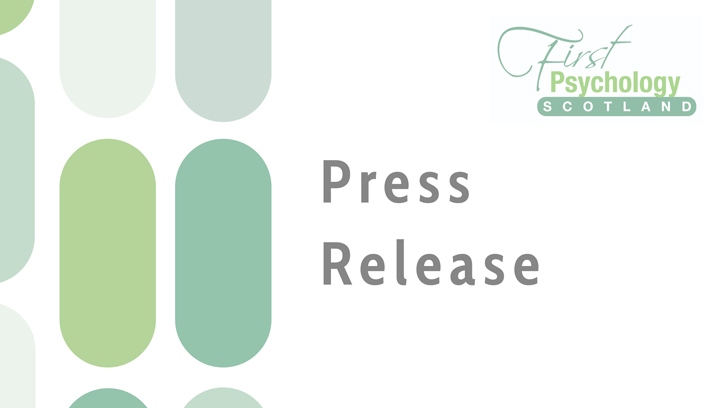 First Psychology Assistance (FPA), part of First Psychology Scotland (FPS), is launching mental health MOT sessions to help businesses support team members adjusting to working from home.
The organisation's one-off KeepWell Working From Home MOTs are open to employers and employees who are looking to take a proactive, preventative approach towards their own or the wellbeing of their staff.
The programme includes an initial assessment to highlight areas to be discussed in a single 60 to 90 minute meeting with a psychologist or psychotherapist. Available online or in-person, the aim of the meeting is to offer tips and guidance to enhance mental wellbeing, especially in relation to working from home. The MOT then concludes at a later date with a follow-up session, if necessary.
First Psychology Clinical Director, Professor Ewan Gillon, said: "Our KeepWell Working From Home MOTs are designed to provide clients with ideas and strategies to enhance their mental health and wellbeing, especially as many are – perhaps once again – transitioning to working from home.
"Whilst working from home has numerous advantages for many of us, it is not without its challenges. Many people thrive in a team environment and struggle to adapt to both the element of loneliness and the distractions that come with working from home.
"Our MOTs are not a form of therapy as such, but rather a targeted session to highlight challenges and offer easy to implement strategies that will make a difference to the mental wellbeing of those working from home."
First Psychology Assistance's MOTs are available from 1 December 2020 and more information can be found here
https://www.firstpsychology-assistance.co.uk/keepwell-MOT
Each part of the session is confidential between the client and the First Psychology Assistance psychologist or psychological therapist.
For anyone looking for more in-depth advice, First Psychology are providing a specially compiled 'Corona Toolkit',
downloadable from the organisation's website and FREE OF CHARGE
. The toolkit is packed with more easy to follow coping strategies and also covers advice on what to avoid to stay calm.
First Psychology Assistance works directly with businesses and organisations to effectively support employee wellbeing and performance. As part of First Psychology Scotland, one of the country's fastest growing providers of psychological services FPA offers a personal, local service with the capability of a national framework. First Psychology consulting centres are located in Edinburgh, Glasgow, Aberdeen, Dundee, Inverness, Perth and Scottish Borders. Each centre includes an in-house team of clinical and counselling psychologists, counsellors, CBT therapists, coaches, business psychologists and facilitators. Services are available by phone, online and in person. www.firstpsychology-assistance.co.uk
FIRST PSYCHOLOGY SCOTLAND is an independent provider of psychological services throughout Scotland with centres in Edinburgh, Glasgow, Aberdeen, Inverness, Perth, Dundee and the Borders. Services provided for families, couples, individuals and young people include counselling, CBT (Cognitive Behavioural Therapy), psychotherapy, relationship/couples counselling and coaching services.
-Ends-
For further media information, photos or an interview with Professor Ewan Gillon, contact Fiona Vernon at Niche Works on 0131 669 0333 or email fiona@nicheworks.co.uk.