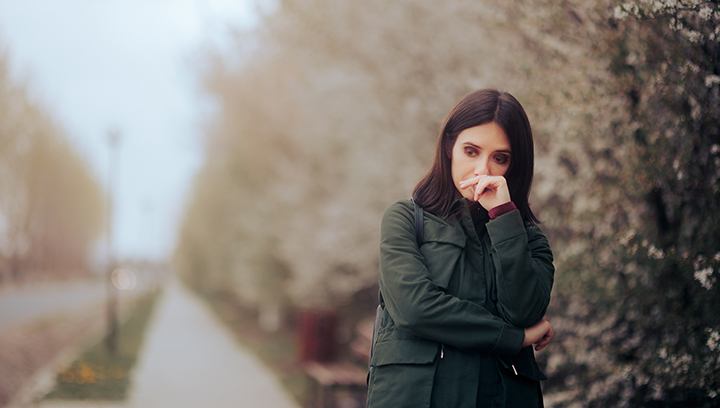 This webinar took place on Thursday 24 November 2022, 12-12.45 GMT
It's common for your mental health to be affected by changing seasons and weather, or to have times of year when you feel more or less comfortable. But if your feelings are interfering with your day to day life, and keep coming back at the same time of year, it could be a sign that you have seasonal affective disorder or SAD.
Maybe you have previously tried CBT or other approaches to coping with SAD and are looking for something different. This webinar explores how you can use techniques from Acceptance Commitment Therapy (ACT) to prepare for a positive winter season this year.
---
Resources provided during this webinar
Webinar recording
If you didn't register prior to the event, the webinar recording can be viewed after the event
via this link
. If you registered for the webinar, you will automatically receive a link to view the recording within 48 hours of the webinar.

Booklets
Accept, Commit and Act
, pdf booklet
Worksheets
ACT defusion techniques
, pdf worksheet
Your values ACT-ion plan
, pdf worksheet
Websites
https://thehappinesstrap.com/upimages/The_Complete_Happiness_Trap_Worksheets.pdf
https://contextualscience.org/free_audio
https://contextualscience.org/free_videos_learning_about_and_applying_act