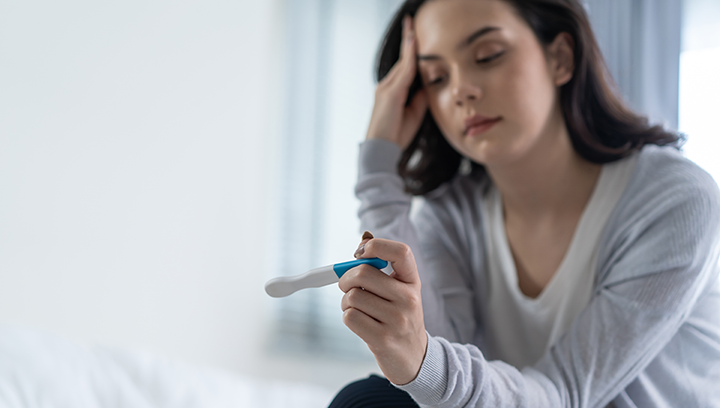 This webinar took place on Monday 27 March, 12-12.45pm

Sometimes motherhood doesn't happen for us in the way we had dreamt. With up to 15% of couples struggling to conceive within their first year of trying, and one in five pregnancies ending in miscarriage, it's not surprising that this can take a huge toll on your physical and mental health.

Many women experience significant feelings of guilt, shame, anxiety, and depression as they face negative pregnancy tests, miscarriages, or disappointing fertility appointments.

This FREE webinar explores how to manage your psychological wellbeing as you are faced with the physical and mental challenges of receiving fertility treatment, coping with miscarriages, and struggling to conceive, in addition to the added strain of talking with family, friends, employers, etc who don't understand your difficulties or are putting pressure on you to become pregnant.

---
Resources provided during this webinar
Webinar recording
If you didn't register prior to the event, the webinar recording can be viewed after the event via this link. If you registered for the webinar, you will automatically receive a link to view the recording within 48 hours of the webinar.

First Psychology Booklets
Managing Life Transitions (pdf)
Your Guide To Mindfulness (pdf)

Other resources
Resources and references (pdf)