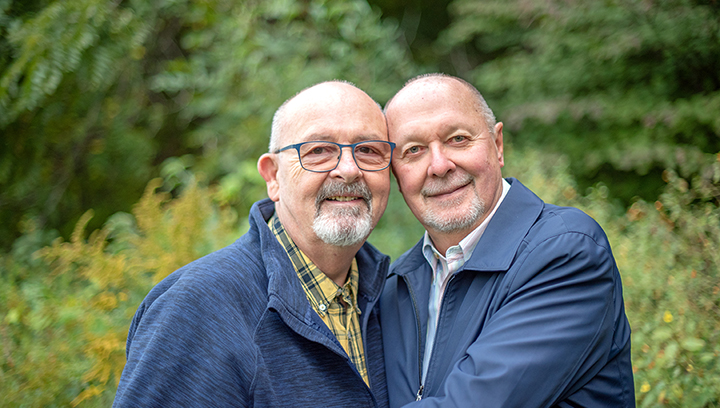 This webinar took place on Thursday 23 June at 12-12.45 BST.

Thanks in part to increased representation of LGBTQIA+ people in mainstream media, more people are feeling safe and able to explore their gender and sexual identity younger than ever before. However not everyone feels ready or able to come out early in life, and many people may take years, or even decades, to explore and accept their authentic selves.

While accepting and sharing your gender or sexual identity is always a complex, emotional journey, doing so later in life can come with some unique challenges — as well as some benefits.

Why should you attend this webinar?
This webinar offers some support for those who are exploring their gender identity or sexual orientation later in life and make suggestions as to how they can navigate this process in a way that is most beneficial for their wellbeing.

---
Webinar recording
If you didn't register prior to the event, the webinar recording can be viewed via this link. If you registered for the webinar, you will automatically receive a link to view the recording within 48 hours of the webinar.

Resources provided during this webinar

Recommended reading
How to Understand Your Gender: A Practical Guide for Exploring Who You Are by Alex Iantaffi & Meg-John Barker
How to Understand Your Sexuality: A Practical Guide for Exploring Who You Are by Alex Iantaffi & Meg-John Barker
The Queer Mental Health Workbook: A Creative Self-Help Guide Using CBT, CFT and DBT by Dr Brendan J Dunlop
First Psychology's booklets
UK Charities & Websites