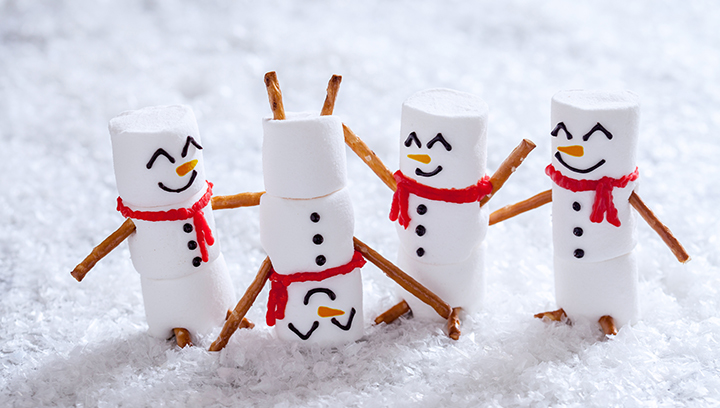 This webinar took place on Friday 4 December 2020 at 12-12.30pm (GMT).
Christmas this year is likely to be a strange and different event for all of us. With lots of indoor and outdoor events not going ahead and restrictions on travelling and meeting up with friends and family, you might expect this Christmas to be rather miserable.
This webinar will help you explore creative ways of making the most out of this Christmas season so you can still experience the excitement, entertainment and connectedness that you have come to know and love, without leaving your house (much)!
---
Webinar recording
If you didn't register prior to the event, you can view the webinar recording be here. If you registered for the webinar, you will automatically receive a link to view the recording within 48 hours of the webinar.

Resources provided during this webinar
Podcasts
Summer with family and self-care
Fulfilment
Appreciation

Booklets
First Psychology's 'Coronavirus Toolkit' booklet
(pdf)
First Psychology's 'Accept Commit Act - A Toolkit For Maintaining Wellbeing' booklet
(pdf)
First Psychology's 'The Stress Factor - Your Guide To Stress' booklet
(pdf)
First Psychology's 'Healthy Relationships - Surviving The Ups And Downs' booklet
(pdf)

Other resources
Exercises in self-compassion
(external web page)
Assertiveness
(external web page)