Global Energy Group
"First Psychology have become an essential partner of our Group with their expert practitioners providing our people with support and guidance on a range of therapies. As we have several facilities throughout Scotland, First Psychology work with us across the country and the service is consistently quick, professional and treated with sensitivity. We are extremely thankful for the service they provide!"
Lynda MacKenzie CertRP
People & Culture Admin Manager, Global Energy Group
---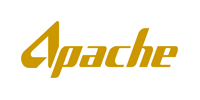 Apache North Sea
"The working environment plays a crucial role in shaping the health and well-being of staff. Apache North Sea is committed to workplace health through promotion of good mental and physical health to deliver real benefits to people's lives.
First Psychology were chosen to launch the annual Apache Biometric Lifestyle Assessment program by giving an in-house presentation called "Mindfulness for Hectic Lives".
First Psychology were approached because they have a local branch based here in Aberdeen who fully understand the socio-economic climate and the ever changing pressures within the oil industry.
25 Apache employees attended the event. The aim of the session was to cultivate a mindful attitude by paying more attention to the present moment through personal thoughts and feelings. The clinical psychologist introduced the key concepts of mindfulness through guided practice, helping to develop alternative perspectives to manage conflict and communicate more effectively.
I particularly liked how she instilled calmness, made everyone focus their attention on their breath and taught us how to bring our concentration back to the breath if the mind should wander.
I personally found the experience very relaxing and calming and there was very positive feedback from the group. First Psychology also provided further reading references for those who wanted to continue to develop their mindfulness practice.
I would recommend First Psychology Aberdeen to employers and organisations for their assistance in developing specific support in employee mental health and wellbeing."
Sally Gouck
Apache Wellness Coordinator
---
CMS (Case Management Services)
"We find the team at First Psychology to be helpful, professional, considerate and experienced in the treatment of complex psychological issues. The referral process was quick and easy. Feedback from our clients has all been positive and we have established a good partnership of working collaboratively to meet our clients goals."
Michaela McGowan
CMS
---
George Heriot's
"The presentation proved extremely popular and was well attended, providing parents/carers with information and practical strategies to support young people at home in managing anxious feelings."
Neil Seaton
Head of Pastoral Care, George Heriot's School
---
MECOPP
"Jacky, from First Psychology, ran a half-day 'Building Assertiveness' course for MECOPP staff in November 2015. It was clear from the outset that she had listened carefully to our training needs and tailored the course accordingly. The course was well-designed, professionally delivered and very informative. As one colleague said afterwards 'it wasn't just the content of the course, Jacky herself also personified "an assertive woman" which really helped'."
Michelle Lloyd
Programme Manager
---
Rowan Alba
"Rowan Alba received funding to provide therapeutic sessions for the people who were using our Follow Me service. Our Follow Me service supports homeless individuals who have experienced abuse.  We tried other counselling and psychotherapy services but they did not meet the needs of our service and were not experienced working with challenging service users. They did not 'get us'.
First Psychology were professional, flexible, friendly and accessible. They succeeded in engaging with our service users and providing a safe and supportive space which enabled them to gain a greater understanding of themselves, their experiences and the confidence to look to the future."
Kirstie McGregor 
Rowan Alba Ltd
---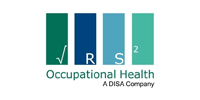 RS Ocupational Health Ltd
"RSOH has been using First Psychology as our third party provider since the opening of their Aberdeen office. All the staff have been very professional and helpful. First Psychology have clinical psychologists and therapists who are very experienced and the team has been very helpful in helping us find the right therapist for our clients. I have also received excellent feedback from the patients I have referred to First Psychology."
Dr Shirley Kong
Senior Medical Advisor, RS Occupational Health
---